Patty here from
Bookish Wanderlove
, and today I will be sharing with you my
Top 5 Books I'd bring if stuck on an Island.
This was a fun and entertaining list to put together, but it was also hard to only pick 5! Okay, so I kind of cheated and didn't stick to 5...sue me! :)
---
Pride and Prejudice is one of my all time favourites, actually all three of these are! I try to reread each of these yearly, most times I'm able to get to 1 or 2 of them. I've reread each of these more times than I can remember. Pride and Prejudice would make it with me to the island because there's never a dull moment with Elizabeth Bennett's sass to Mr. Darcy. I love Jane Austen's writing style and the development of each character. Jane Eyre, tell me how I'm suppose to breathe with no Eyre...no? Well I thought it was funny...The Alchemist, a perfect book that covers adventures, self-discovery, inspiration, and spirituality.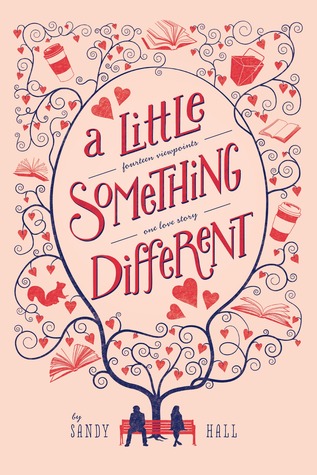 A Little Something Different by Sandy Hall is one book I can never stop gushing over! It's cute, adorable, funny and such a unique read. I mean, how many other books have 14 different perspectives and none from the actual two main characters!? Not to mention the interesting perspectives from a bench and squirrel :).
Neil Gaiman, this was the first book I ever read by him and I LOVED IT!! Being stuck on a island can make you go insane, or imagine crazy things. This is the perfect book to hence my imagination of strange and hilarious adventures.
---
About the Blogger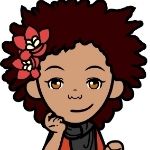 A 20-something year old dreamer who lives in Ontario, Canada. See that girl sitting in Starbucks? Glasses on, headphones in, and deep in thought? That's her. And when she's not in Starbucks reading or in Chapters buying more books (to add to her never-ending TBR-list), she's curled up in bed or a comfy chair deeply engrossed in a book.
Thanks for stopping by!